RetailMeNot Browser Extension Growth
Product Strategy   •    Research    •    Design
The Big Picture
RetailMeNot's mission is to make everyday life more affordable to consumers by making savings meaningful, effortless, and on their terms. 
Deal Finder is the company's browser extension. It searches for the best coupon codes and cashback offers, automatically applying them for shoppers at checkout. Competitors include Honey, Rakuten, WikiBuy, and Shoptagr in addition to a handful of others.
Design Process
Research
Qualitative and quantitative research
Exploration
Brainstorming, sketching, design explorations
Delivery
UI specifications and analytics
The Challenge
Though the extension, originally called RetailMeNot Genie ™, was launched in 2018, the acquisition of new customers has been weak. Competitors have grown much quicker and have more features.
Much of this is because RetailMeNot has not heavily invested in advertising and promotion for the extension. Competitors, on the other hand, have consistently outspent the company, utilizing radio, television, and digital media to promote their own extensions.
Research
We conducted a national remote research study with 12 participants over two days. Participants were required to have at least one savings extension (the company's or one of it's competitors) to take part in the study. I designed the study, and we enlisted a third-party research partner to conduct the moderated usability sessions.
01.
Low
Awareness
Most participants—even long-time customers—did not know the company had a browser extension.
02.
Difficult
Discovery
All participants had difficulty locating information about the browser extension on the company's website.
03.
Unclear
Messaging
When participants did finally see information about the extension, they were confused about what it was and what to expect when they clicked the CTA.
They've done a pretty bad job marketing it if I've never come across it – it shouldn't be this hard.
How might we improve discoverability and awareness of our browser extension, driving greater installs with limited investment in marketing?
Product Strategy
I used the Digital Experience Optimization (DXO) tools I created to understand and identify: 
All the elements of the experience

What data, analytics and research methods are available to us

Details of specific experiments we will run and how we plan to iterate
Exit Modal
Previously users had no way of knowing that we have a browser extension. There were few placements within our website that promoted the extension. By using an exit modal, we increased awareness about our extension when users show intent to leave. The result was a 2.5X increase in monthly installs.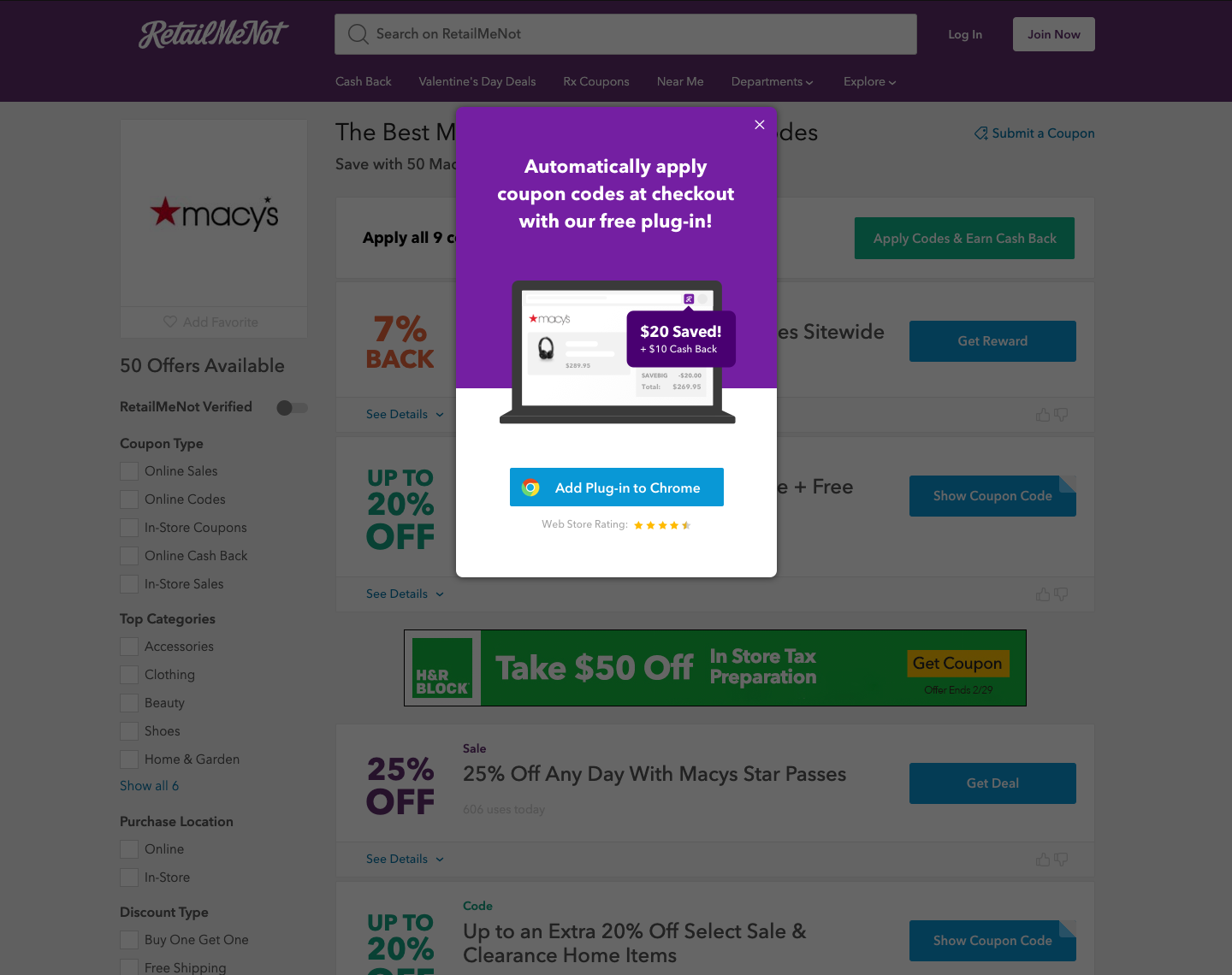 Offer Modal
The exit modal worked well for users that showed intent to bounce, but what about users that engaged with store page content?  I designed a placement in our offer modal to manage that scenario. This approach lets users get the code they are seeking, allows RetailMeNot to drop our cookie so that we can get attribution driving the sale, and promotes the value of Deal Finder. This method increased monthly installs by 1X.
Store Page Banner Messaging
Research showed that the previous store page banner copy did not clearly communicate that we were promoting our extension or the value it provides. Starting simple and focusing on the messaging, we tested four variations of improved copy. The "Stop Copying Codes!.." messaging was the clear winner, consistently driving 2X more installs than other variants. All variants outperformed the existing copy. The improved messaging led to 0.5X more installs per month.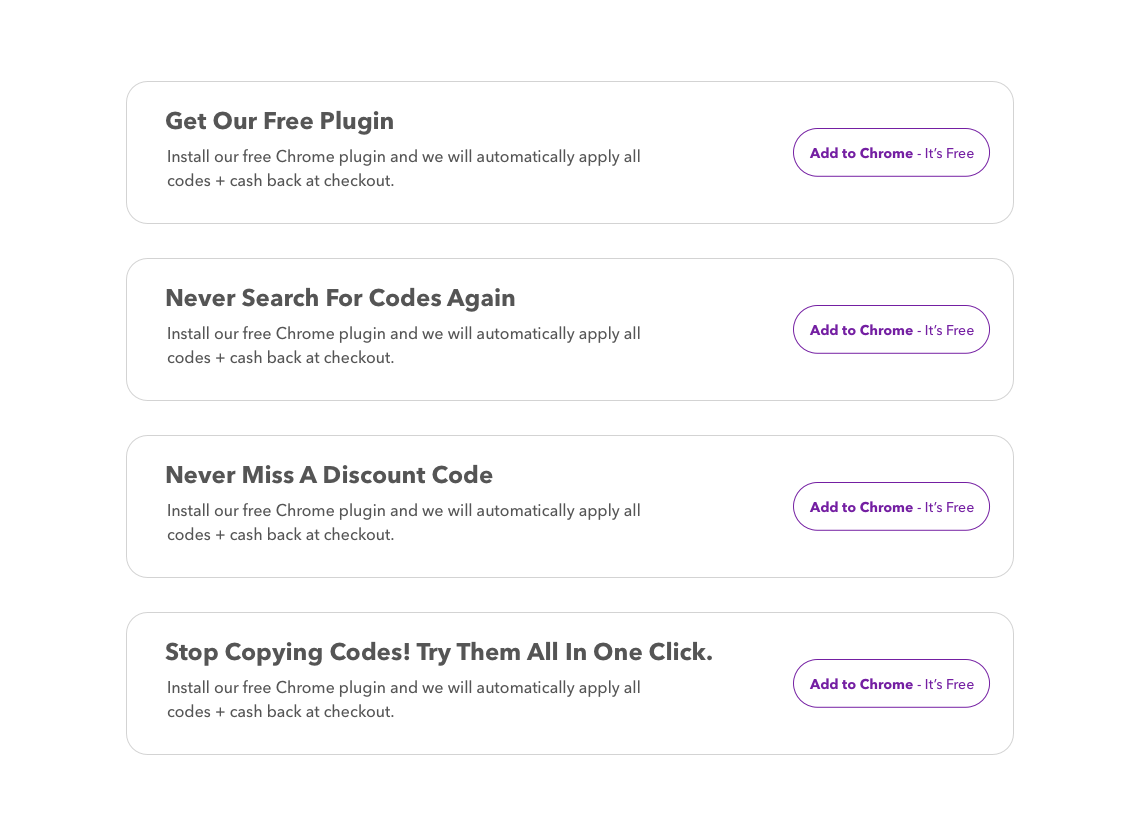 The Outcome
My approach to quickly validating and testing small improvements proved successful. Driven by our initial research and data, we were able to build well-formed hypotheses which could then be prioritized based on projected impact.